Performance & Impact (Data) Analyst
Permanent Role: Full or part time c£28k (FTE)
Teesside / flexible location
This is an exciting new role created with a clear goal to ensure our extensive data and insight is used to :
Drive improvements in customer experience and performance
Improve efficiency and reduce waste in our systems
Identify opportunities for innovation and for new products and services
Showcase the financial, economic, and social impact our charitable activities deliver.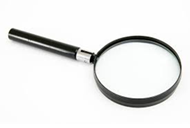 This unique role needs a unique person to join our team; someone who can join the dots, find connections & spot trends; someone who loves working with numbers and statistics and who has a passion to find solutions. Our first ever data analyst will be relentlessly curious and motivated by the ability to use data and insight to bring about change and improvements.
Primarily working in our financial inclusion team, you will lead on interrogating and connecting any data and insight alongside our financial models to track performance, identify trends and importantly help us respond to the challenging economic environment we are working in. You will need to be confident in analysing and reporting on updating financial and performance forecasting models. As well as numbers, you will connect facts with feedback to ensure what we do is what matters to our customers.
As well as working in the financial inclusion team, you will work across the whole charity connecting the impact and trends across all of our activities ranging from personal loans, health and social care and our youth services.
Being able to analyse data is the bare minimum. To be successful in this role, you need to have a shared passion for tackling inequality, improving lives and life chances, and making people matter. You will care about the impact we make, and you will want to make a positive impact yourself.
If this new role captures your imagination and you are confident you could be our first ever Data Analyst,  then we would love to hear from you. Click Here for more information and how to apply. Closing date 21st August 2022. Interviews are to be held on 25th August 2022.