Thursday 17th March 2022 sees the launch of the very first national day of remembrance and reflection for Adult Social Care workforce, and everyone involved in delivering care and support. Five Lamps Organisation is celebrating this day to recognise the brilliant services and support provided by our home care colleagues.
On 17th March 2020 eight Five Lamps Home Care assistants delivered 50 hours of care. Today, two years later, we have 37 carers out and about providing 212 hours of care to local people. Since the Covid-19 pandemic started, Five Lamps Homecare has provided more than 200,000 hours of vital care and support to people living in their homes. Ranging from dispensing regular medications; to helping people get out of bed, bathed, and dressed every day as well as helping them back to bed on an evening; to ensuring they have a warm meal through and helping with basic household chores.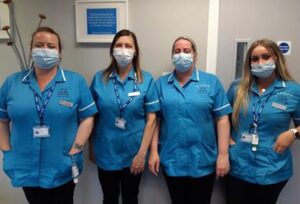 Lisa Pickard, Group Chief Executive said:
'I am exceptionally proud of our Five Lamps home care colleagues and the way they responded to the Covid pandemic, how they made personal sacrifices and importantly how they ensured we were able to provide the highest level of care and support throughout the most challenging times. We know that for many of our services users, their carer was often the only person they would see, especially during lockdown or if they were isolating'
During the pandemic, as well as providing the home care services across Thornaby, Ingleby Barwick and Yarm, Five Lamps also extended our 'Home from Hospital' scheme, supporting people to leave North Tees Hospital and return safely to their home with someone on hand to help them. At a time when our local NHS services were under immense pressure, this helped free up beds for those needing urgent care and reduced the risk and stress for those able to return home.
'I was in a lot of distress and felt alone and isolated. Megan was kind, compassionate and very helpful. She made me feel relaxed and much happier. She began the process of referrals to various agencies and reassured me that help was available'
[Home from Hospital client]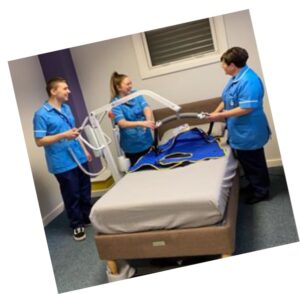 In June 2021 a Care Quality Commission inspection awarded us an overall grade of 'Good' praising our new internal training facility and in September 2021 when a private care provider in Billingham ceased trading, we stepped in employing 11 of their former staff and provided the social care and support for 18 families.
'I can't thank the Billingham Homecare Team enough for the amazing job they do taking care of my dad'
[Maria Blades]
As a Stockton based charity operating for more than 35 years, Five Lamps has always had the interests of local people at heart. Five Lamps Homecare started in September 2016 as a pilot with support from Stockton Borough Council delivering 40 hours of adult social care pre week. We are now delivering more than 2500 hours per week and have plans to expand this further across Teesside and North Yorkshire both for households receiving financial support from the local authority or NHS continuous health care. We are also increasing the support we can provide to those households who are not eligible for financial support but are struggling to access the quality home care they need and deserve.
Our focus on home care and home from hospital services is each and every day because we know they make a difference to people's lives; not only those who receive the care and support, but their families who have peace of mind that their loved ones are being cared for by a professional team of locally employed, passionate and caring people.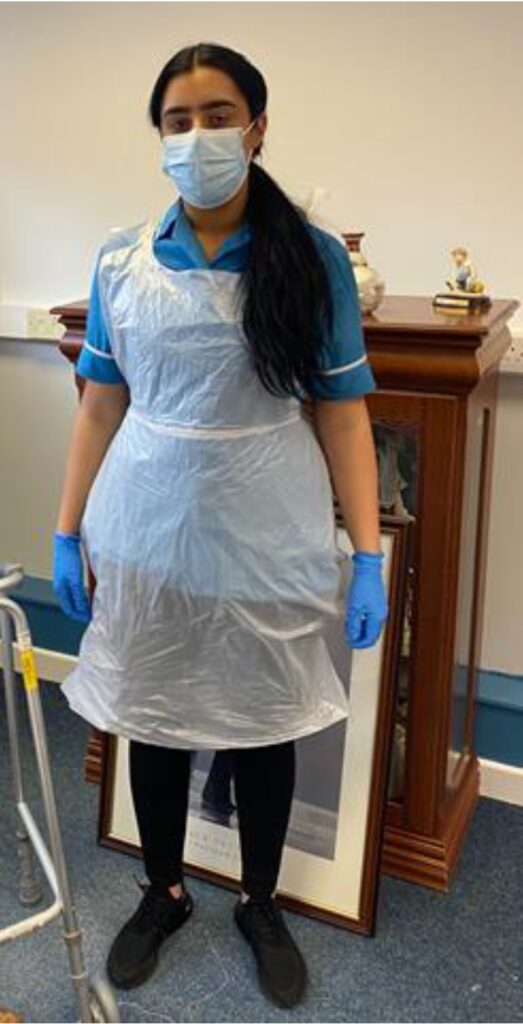 ' We are very pleased with the care that Con receives from your carers & cannot speak highly enough of their care & commitment especially during the pandemic. We particularly enjoy their sense of humour & thoroughly enjoy the banter that we have with them.'
[Barbara & Con]
Lisa also went onto say 'Having a Social Care Day of Remembrance and Reflection is a day to pause, say thank you and recognise the invaluable service provided by many individuals and organisations across the country. Our Five Lamps Home Care team and the wonderful carers make such a difference to peoples lives. Providing care is what they do. Going the extra mile, helping prevent isolation and loneliness and being an extension of the friends and family network is what they do day in day out.'
Helping people stay in their homes longer and reducing pressure on our vital NHS services is critical. Ensuring local people get a high quality reliable service which is affordable and meets their needs and employing local people is why Five Lamps invests in and is committed to providing home care services and support.
For more information please contact Five Lamps home care office on 01642 753517 or email homecare@fivelamps.org.uk.