* In Barnard Castle it's actually called The Bank, but it was too good a headline to pass up…
I'll quit with comparisons of the diminutive ginger one there. Daniel would never dream of driving at 90 down country lanes nor buying neat spirits and drinking them straight. Honest.
Nor did he break his leg at 6 years old running from his brother. He doesn't even have a brother.
However, at 6 years old Daniel was already showing a talent for design. Granted it was with crayons and plasticine, but talent is talent whichever way it manifests itself.
For Daniel, what he really loved to work with was patterns and fabrics.
Growing up in Darlington, he completed school with qualifications in textiles (amongst others) which he used to gain entry to The Northern School of Arts where he passed his BA (Hons) in Textiles and Surface Design with a first.
His designs were already sought after and he was soon shortlisted for a number of national design awards, going on to win him the illustrious 'Liberty Fabric Studio Award' which resulted in him securing a Surface Pattern Designer internship in London with Liberty London. At the conclusion of that, he then began working on freelance designs and exhibiting at trade shows across the country.
But Daniel wanted to work for himself. And he wanted to work in the North-East. And just as importantly, he was introduced to The Five Lamps…
Five Lamps are long known for their Enterprise Team and are delivering the Youth Employment Initiative (YEI) Enterprise Routeway across the entire Tees Valley, offering in-depth support to young people aged between 15 and 29 who have a business idea and are not in employment, education or training. Daniel had decided he wanted to open his own interior design boutique in Barnard Castle.
With his Business Advisor Simon Coe, they worked on his business plan, creating financial forecasts and giving Daniel the business skills he would need to get out there and make it a reality. Daniel completed online training and attended business skills workshops, giving him the tools he would need to set things off on the right track.
Daniel said "When I first started to think of opening a business in the northeast there was very little support or funding available until I researched Five Lamps. They helped me with weekly catch up meetings focusing on planning my shop opening and giving me constructive feedback on my business plan and sales predictions for the upcoming few years to see if the business proposal was worth while. I also took part in a short course about business which helped me to decide the direction I wanted to take for my business as well as what kind of company would work best for me. We covered important issues which sometimes are overlooked if setting up on your own like insurance, licenses and the importance of social media and the press for a business. They also helped me to gain funding to buy my till point and display props for my products in the shop. 
I would highly recommend them to anyone wanting to start a business and think they are one of the best things I have done at the start of my business venture."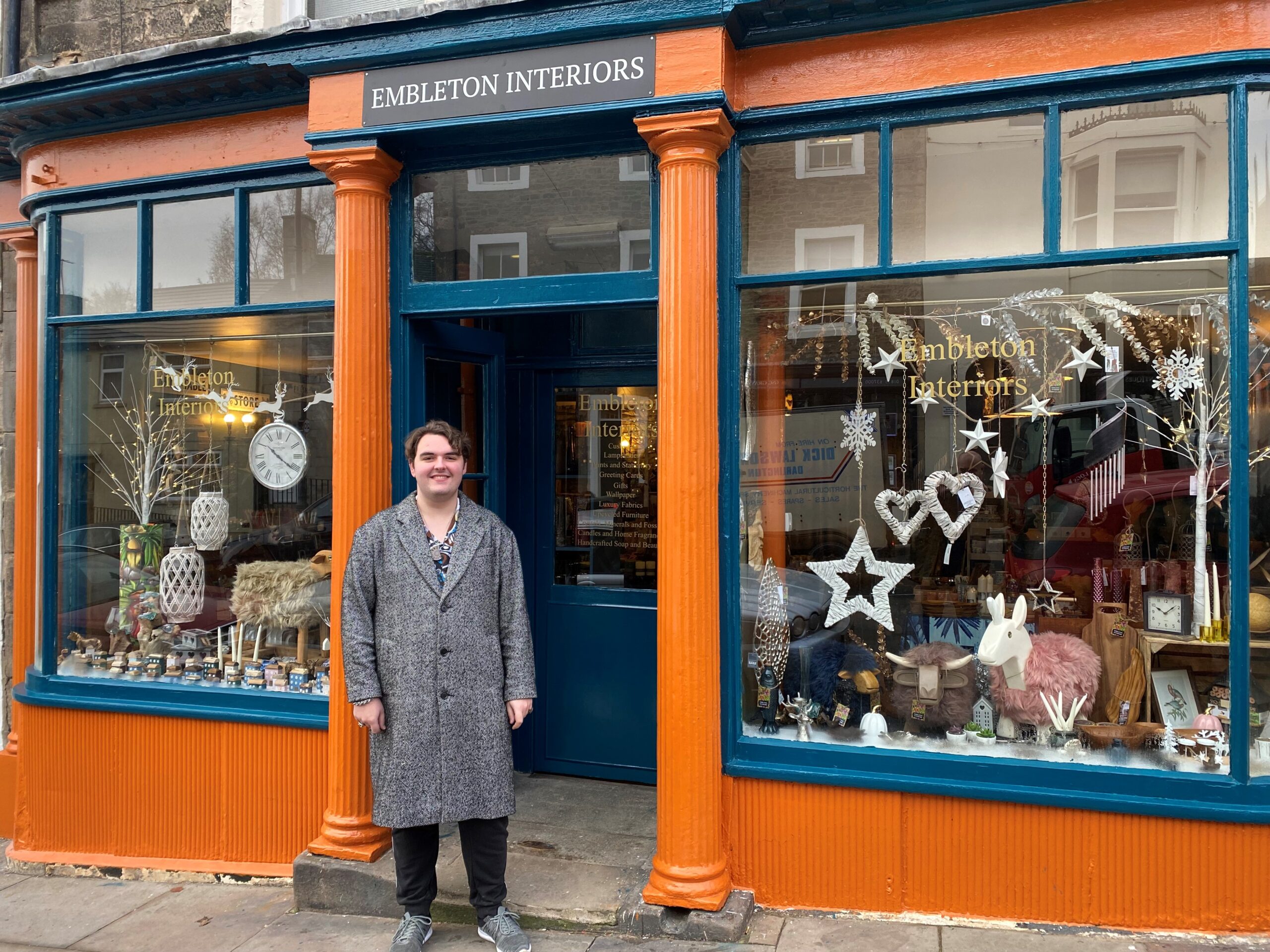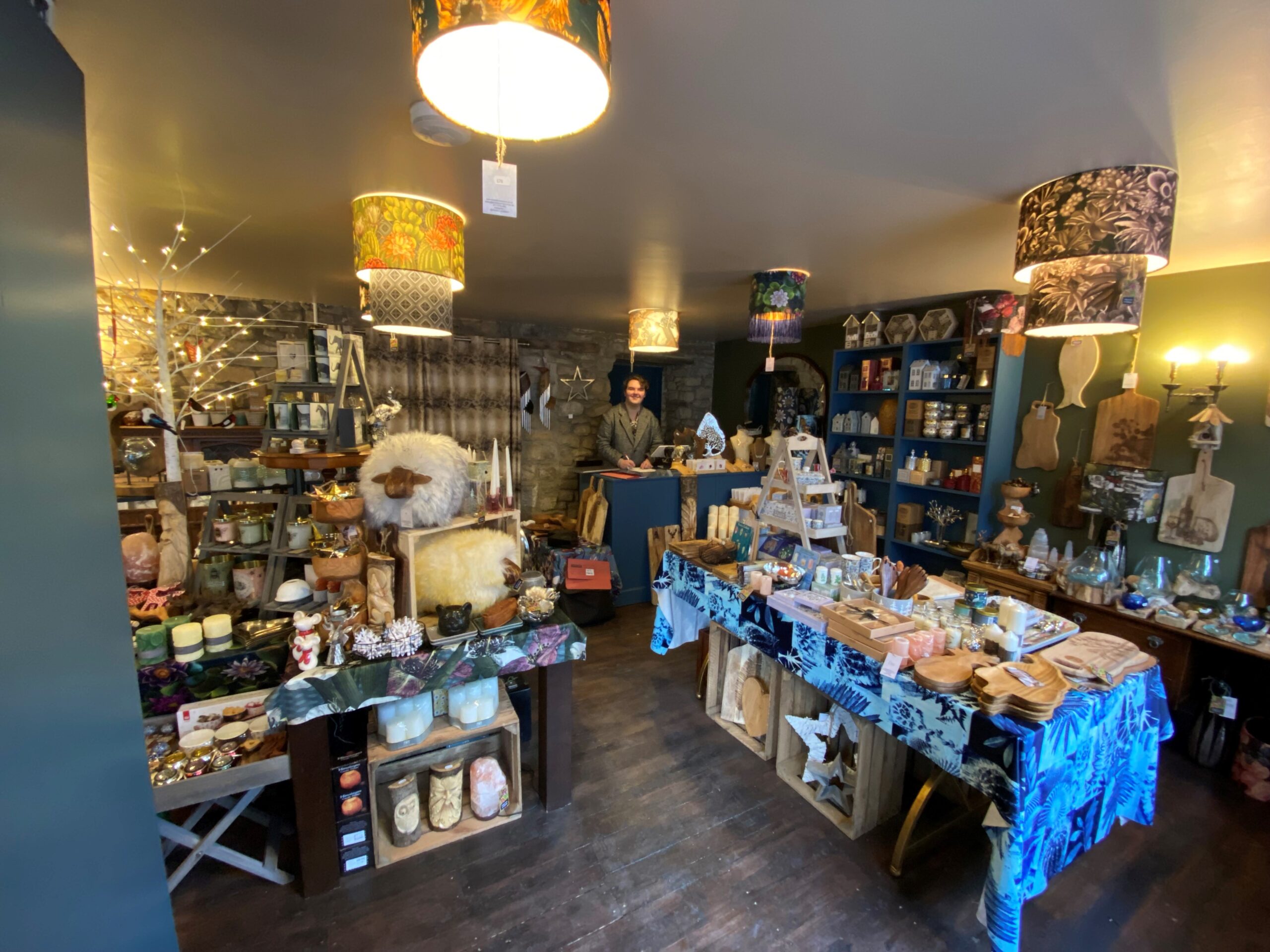 Embleton Interiors opened to fantastic local feedback on 1st Dec 2022 and has gone from strength to strength since. Daniel's eye for the beautiful, plus his own designs have created a haven of stunning pieces ready to transform the most mundane of homes. He also sells online at www.embletoninteriors.co.uk, but we'd strongly suggest popping in yourself for a thoroughly enjoyable and fascinating tour of the shop and a chat with the man himself.
If you're interested in finding out more about how the YEI programme could help make your business idea a reality, simply call 07713 215460 or email simoncoe@fivelamps.org.uk